Communications
Line Provision:
We are pleased to offer our customers a new Line Provision and Faults facility for the 21st Century. We now have full control of the order process including the ability to log faults and provide you with order statuses in real time. This new protocol is called WLR3 and allows us to provide you with a better service as we are now more efficient with improved speed, accuracy and ease of placing orders. We now have control of appointment scheduling and transferring of lines to offer you a fabulous service.
Lines & CPS:
We are a leading supplier of line and voice calls using the latest developments in both telephony and IT technology, including WLR2, WLR3, LLU, CPS and digital IP services. We can also combine all of the services in our portfolio together to offer a 'one bill' solution, making payment transactions far easier and efficient. A reliable and cost effective phone system is vital for all businesses. Even with the rise in mobile working and Internet-based call services, a standard phone service is a utility that all businesses need, like electricity and water, so you need a guaranteed low cost solution. Many businesses are also taking advantage of advances in call technology, such as
digital and IP voice solutions.
Managed Internet Access (MIA):
Our Managed Internet Access (MIA) is a highly reliable and flexible fixed Internet access service offered under the Zeaba brand. Customers can choose any speed between 1Mbps and 1Gbps and have the guaranteed peace of mind of 24/7 support. A huge advantage of Surfwise MIA is that bandwidth to the Internet can be upgraded or 'flexed' at very short notice within an access class. This offers peace of mind to when you cannot predict your needs.

Message with SMS Marketing:
SMS offers partners the ability to deliver highly effective mobile campaigns via the Zeaba Premium Portal. Mobile is the only medium that is truly portable and it provides a unique opportunity to deliver your message straight into the pocket of the consumer. Few of your potential customers have constant access to email but it is very rare for anyone to leave the office without a mobile phone.
Zeaba Handsets:
From affordable entry-level phones to IP terminals that unify advanced telephony and IT applications at the desktop, in Zeaba Networx's comprehensive PNCS telephony family you can offer your customers the product that's the ideal
match for their specific business requirements – whatever they may be.
Zeaba Hosted:
Zeaba Hosted VoIP offers advanced capabilities such as fully featured IP PBX routing, audio conferencing, voicemail and recording.
The PBX (Private Branch Exchange) is a private telephone exchange for one specific user group. A Hosted PBX refers to the fact that it is fully managed by the provider i.e. Zeaba Solutions.
You can benefit from VoIP technology, even in remote locations, by seamlessly integrating your multi-site environments under a single unified dial plan, giving your business a national presence through a diverse range of non-geographical numbers.
Zeaba Solutions VoIP:
Zeaba Solutions introduces a next generation voice network delivered entirely over IP. The network has been designed to provide voice, data and wireless communication through one secure system.
Zeaba Solutions is the only network provider to offer a true end to-end solution. We are the only carrier to provide all components of an IPT (IP Telephony) service and as a result we are the only supplier who can truly manage all aspects of the solution. If you or your customers experience a fault, we are able to fix it for you. You save time as there is no need to search for the answer from multiple service providers.
As a result of considerable investment and our leading technical knowledge, Zeaba Network boasts its own voice and broadband network, and offers dedicated internet access off its own network backbone. As an ISP, voice carrier and a BT Openreach partner, Zeaba Network allows resellers to truly offer all components of a VoIP solution.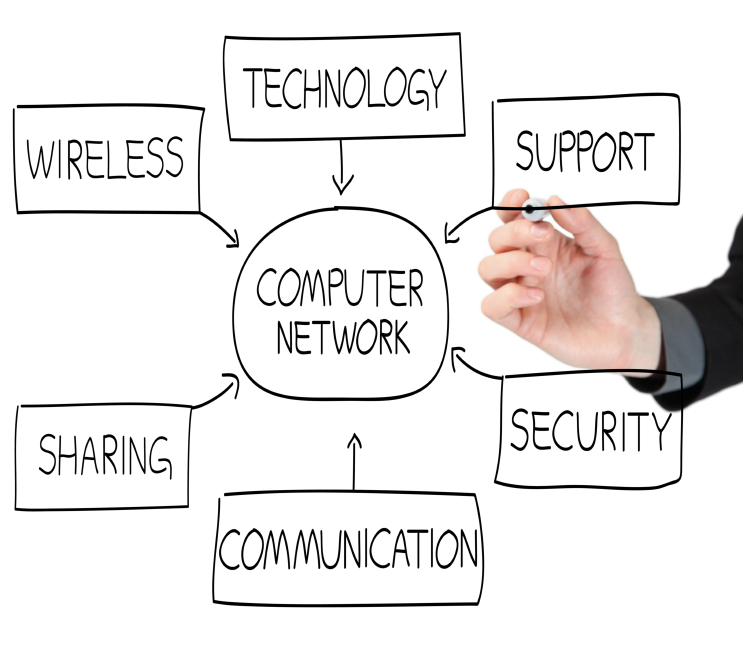 Purple SIP:
The Zeaba Network business grade service connects to our own IP backbone and the Zeaba Solutions team of engineers are continually monitoring our network to source the true least cost route for call traffic.
SIP is the possibility of using an array of local dialling codes regardless of the premise's true geographic location.
Complete:
Zeaba Solutions Complete is a fully unbundled service providing the line, traditional voice services and a high speed business grade ADSL2+ broadband over just one connection.
Using LLU and ADSL2+ technology, this revolutionary service utilises the Next Generation Network (NGN) and is designed with organisations in mind.
With downstream speeds up to 24Mb and upstream speeds up to 1MB* we can cater for every business's need.
LLU (Local Loop Unbundling) is not a type of technology, but refers to the de-regulation of the BT exchange network which allows ISPs, such as Zeaba Solutions, to access the last mile of copper wiring to a broadband users building. This enables Zeaba to offer the value added Complete product offering for a hassle free 'one stop shop'.
FTTC:
FTTC (Fibre to the Cabinet) is the latest technology in hi-speed data services and makes use of fibre connections to street cabinets that act as mini exchanges. The connection between the street cabinet and customer premises is copper as with ADSL connection but as copper performs well over short distances there is now the potential to reach up to 40Mbps download speeds.
Our Fibre Broadband delivers to the premises over a standard telephone line using a DSL technology (VDSL). Unlike broadband provisioned over ADSL it utilises special equipment installed in new street cabinets which are connected back to the local telephone exchange using high speed fibre optic cables. The benefit of fibre is speed and the shorter the distance the signal travels, the faster the service. We can instantly check availability of exchanges across the UK to ascertain whether FTTC is available to your geographical area.
IP VPN:
The nature of today's economy demands a secure way to stay in touch. Zeaba Solutions designed to connect sites with different bandwidth requirements to create a secure, IP Virtual Private Network (VPN).
Zeaba IP VPN offers greater scalability and flexibility as a single VPN built using IP can support thousands of sites. IP VPN sites work together seamlessly to give flexible and scalable access via Access Bandwidths ranging from 1Mbit/s, all the way up to Gigabit speeds.
Zeaba IP VPN core infrastructure guarantees a high level of resilience as it is maintained and managed end-to-end by technical experts thereby ensuring the utmost levels of security and reliability. Whether a business already has a VPN or needs to start from scratch, IP VPN is the simple way to obtain a scalable and flexible VPN that features true any-to-any connectivity. IP VPN can help create secure intranets and extranets and allows for effective communication between colleagues, partners and suppliers.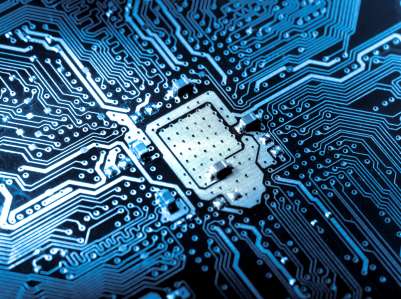 Business Broadband:
The Zeaba Solutions broadband portfolio offers a comprehensive range of business broadband solutions to suit all your requirements. Powered by a world-class network infrastructure and supported by unrivalled customer service and technical support, Zeaba broadband is a fantastic solution for all your broadband needs.
Zeaba strives to bring you the latest in high speed data services. We have developed a complete set of
broadband connectivity options designed to keep data flowing in your business environment and at very competitive rates.
Broadband Internet Access, aka broadband, allows for high speed Internet access. ADSL (Asymmetric Digital Subscriber Line) is a type of broadband that uses telephone lines on a different frequency so it can be used at the same time as the telephone.
Business Class Data Centres:
Hosting allows servers to be physically housed and maintained at a third party location. Known as Colocation, or CoLo for short, this arrangement offers round the clock access to the internet, extra security and backup services. By letting a third party look after their servers, a business can guarantee that it is operational 24/7.
Zeaba Solutions privately owned, brand new state-of-threat data centre offers Neutral Colocation facilities at the High Wycombe HQ. We provide 24/7/365 secure access with the added advantage of massive savings over London based data centres. These secure and reliable services have the full advantage of firewall protection, static IP addresses and a simple pricing structure. |Zeaba Solutions data facilities provide rack space from 1U Rack space up to a full rack, with bandwidth from 50GB up to 100GB for fixed packages. If you are looking for a lightening fast data centre to house your servers, then look no further.
Cost Effective Next:
Our Ethernet in the First Mile (EFM) solution is a highly resilient bonded copper pair Ethernet Service and is the next generation in Ethernet offerings.
Data Networks:
We are a premier provider of data Networks. High bandwidth data traffic is routed through our UK based network and is available.
Ethernet is now the established and ubiquitous data interface and transport protocol used in the local and private network. This is the most flexible and least expensive data interface to deploy and therefore the most popular.
Zeaba Solutions Data Networks meets the requirements of customers looking to provide an Ethernet option to their clients. We are now offering full UK coverage for short, medium and long distance data applications. Zeaba services provide transparent, symmetrical and un-contended or contended (5:1) bandwidth between two Ethernet ports in point-to-point, point-to multipoint or meshed configurations.
Inbound Number Services:
For businesses of all sizes, creating the right impression is vital.
In addition to having the right website address and professional marketing collateral, it is also important to choose the right business contact number to complete the professional corporate impact. We offer a wide range of numbers, including 09 premium rate numbers 0300 and 0800 freephone numbers.
Our inbound network hosts every possible number range and via our online portal it is possible to search through our entire base to find the numbers which best suit your business. We offer online provisioning and remote re- outing facility operating in real time plus, at the click of a button, numbers are able to be re-routed. Complex routing is also available from our own number ranges and can be managed via our online portal.