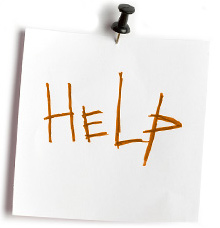 Zeaba Solutions have over 10 years experience in supporting small, medium and large customer systems based on a wide variety of Operating Systems allowing us to address a wide range of computing problems within a single support team.
Our Engineers and how we work 
We have an open and honest system of working, letting you know how to get the job done the cheapest way.  Obviously, when you have an emergency and time is of the essence we will charge you more than a routine job which we can book in.
The first question is do we have to be on site or not? Visiting an office or home is sometimes necessary, usually because we need to inspect and install a system for you or we need to update and stream line your office wiring.  When there is no way of getting around it, we charge an hourly rate (presently £60 an hour in office hours) plus our travel costs.
The good news is that we can undertake most of your technical maintenance virtually, which is normally considerably cheaper.  We let you know that we are 'going in' and ask you to leave your computer on so that we can do our work.  You will know that we are working because you will see the pointer moving around the screen.
Generally, the more urgent the job, the higher the charge; so we always advise that you keep your equipment and communications system maintained; it's worth it to you financially. We have maintenance contracts that ensure the process is painless.
Our Engineer Service:
A rapid response service for emergencies and an on-going maintenance programme.
Although we say it ourselves, our team of dedicated engineers are the very best, whether you need an upgrade, repair or servicing.
4 Hour response onsite service, Monday to Friday 9am to 5.30pm, excluding national holidays.
8 Hour response onsite service, Monday to Friday 9am to 5.30pm, excluding national holidays.
Emergencies
24-7 emergency onsite service, 8 hour response
24-7 emergency onsite service, 4 hour response
One of the problems in an emergency is accessing parts.  We provide an emergency spare parts service to support our out of office response
Our Gurantees
Zeaba Solutions own manufactured products carry a warranty against manufacturing defects for a period of one years. The warranty and support period mat be extended at the time of purchase by taking out one of Zeaba Solutions extended warranty support agreements. Our warranty is a return to base warranty and this can be upgraded to an onsite service using one of our service options.  For more details please refer to our standard warranty and returns documentation
Zeaba Solutions provides free helpdesk support to its customers for products within the warranty period. Customers may contact our helpdesk by telephone (from 9.30am to 5.30pm on working days) or by email. Your request for assistance will be logged onto our database and tracked to ensure that your enquiry is dealt with efficiently and is automatically escalated if it remains unresolved for any length of time. Contact details are provided to all our customers at the time of purchase.